Spray Foam Insulation Springfield Virginia 22150
Licensed & Insured
Family Owned & Operated
Free Insulation Estimates
100% Satisfaction Guaranteed
Alexandria Gene Insulation LLC is a family-owned and operated company that has been in business since 1981. We provide our customers with the best insulation options available by using only the highest quality products. With our top of the line insulation, forget constantly having to tamper with the thermostat to find the perfect temperature, your home will provide it for you with energy saving efficiency and high comfort levels! We offer quick and prompt services at affordable prices, and guarantee 100% customer satisfaction. Our team of professional installers will help you make informed decisions on the type of insulation that meets your budget requirements. We are Springfield Virginia's #1 Rated Insulation Company.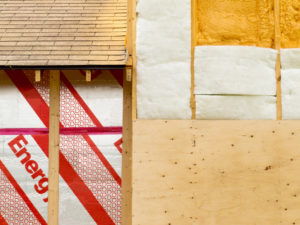 Give Us a Call Today For a Free Estimate!
(571) 431-1414
High Comfort Insulation Services
Our insulation solutions utilize the most advanced techniques and the broadest selection of insulation materials available. We can give your home a customized insulation upgrade that ensures the best performance and value. We offer whole house installation which can help reduce your energy expenses and protect your home year round.
Spray Foam
Blown Fiberglass
Loose Fill & Blown In Cellulose
Fiberglass Batts
Rock Wool Sound Proofing
Foam Board Sealing
Benefits of Spray Foam Insulation
We specialize in installing spray foam insulation to homes and businesses, which will decrease the amount of energy needed to heat and cool your home. Alexandria Gene Insulation LLC uses only the cleanest, safest, most effective and efficient polyurethane foam insulation on the market today. Spray Foam Insulation is the easiest way to keep your home or commercial building energy efficient in a cost efficient manner. It provides thermal performance and air sealing in one application step. This insulation covers all gaps and voids in the wall cavity expanding to create a uniform seal and an air barrier blocks air flow, reducing outside pollutants and allergens.
If you have questions on which insulation is best suited for your home, contact one of our insulation experts here at Alexandria Gene Insulation LLC Springfield Virginia 22150.
New Construction
Whether you are constructing a new home or building, we can provide you with the insulation services you need for residential and commercial applications. Take advantage of our expert knowledge of energy saving techniques and skills for your construction project.
We help our customers save money and reduce energy usage through high-performance insulation designed to keep your home warm in the winter and cool in the summer. Allow us to help you so you can say goodbye to expensive utility bills and enjoy increased comfort inside your home – whatever the season.
Upgrade Older Homes
Many older homes here in Springfield Virginia are in need of insulation. When you are lacking proper insulation you will feel a cool draft in the air, uncomfortable temperatures, and high utility costs. Allow us to help install proper insulation to your home, attic, or crawl space. Our material is high quality and energy efficient. Start saving today, with Alexandria Gene Insulation llc.
Updating Existing Insulation
Since 1981 when our company was established, we recognized that there is no better home insulating material that can seal your home than using spray foam. It will prevent air and moisture intrusion, save on costly utility bills, strengthen your home, and protect your family's health from dangerous mold, airborne pollutants, and allergens. Spray foam will:
Stop air and moisture infiltration 

Create comfortable & consistent living conditions 

Save on energy costs 

Add strength to the building structure 

Keep dust and pollen out

It will not sag and loose its initial shape
Top Rated Insulation Company in Springfield Virginia 22150
Our qualified team of professional installers understands the importance of quality, budgets, schedules and overall customer satisfaction. We're more than insulation installers, we're your neighbors. Our business is filled with local, certified professionals who are the best in the industry. Alexandria Gene Insulation LLC is tied to the community here in Springfield Virginia 22150 with the desire to make it more comfortable for each one of our neighbors.
Whether you're remodeling one home or building another, our professional installers are extensively skilled, licensed and fully insured. With years of experience, our employees will work with you hand in hand to provide you peace of mind and clarity for your installation project.
Contact us Today to Schedule Your Free Estimate.
(571) 431-1414
Alexandria Gene Insulation LLC
Average rating:
3 reviews
Nov 9, 2018
My family and i are very happy with the finished product. these guys were quick and cleaned up after themselves!! Highly Recommend!
Nov 9, 2018
We just bought an older home in springfield that was in need of new insulation, this was our first time hiring alexandria gene insulation llc, and we are so happy we did! They gave us great advice and fast service, at an affordable price!
Oct 9, 2018
High Quality Materials- we have already noticed our utility bill lowering! We will always use Alexandria Gene Insulation llc to help us with our home insulation every time! 5 Stars!!