Spray Foam Insulation Anne Arundel County
Free Estimates
Licensed, Insured & Bonded
Highly Skilled Technicians
100% Satisfaction Guaranteed
Alexandria Gene Insulation LLC has been serving the Southern Maryland area since 1981. Our professionally trained and certified technicians are the best in the industry and are determined to help you find the insulation that is best for your home. With our high quality insulation solutions it is our guarantee to improve the energy efficiency of your home, increase the level of comfort and save you money on your heating and cooling bills. Call us today for a free estimate!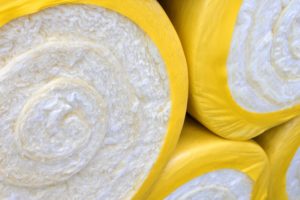 (571) 431-1414
Our Services
Our affordable insulation solutions utilize the most advanced techniques and the broadest selection of materials available. We can give your home a customized insulation upgrade that ensures the best performance and value. Our top of the line insulation is the best in the industry, and we guarantee that it will provide your home with energy saving efficiency and ultimate comfort.
Spray Foam Insulation
Blown Fiberglass
Loose Fill & Blown In Cellulose
Fiberglass Batts
Rock Wool Sound Proofing
Foam Board Sealing
Our Service Areas:
Annapolis
Arnold
Brooklyn Park
Cape Saint Claire
Crofton
Crownsville
Deale
Edgewater
Ferndale
Friendship
Galesville
Gambrills
Glen Burnie
Herald Harbor
Highland Beach
Jessup
Lake Shore
Laurel
Linthicum
Maryland City
Mayo
Naval Academy CDP
Ordenton
Parole
Pasadena
Riva
Riviera Beach
Severn
Severna Park
Shady Side
Energy Saving Insulation Solutions
Evaluating your homes insulation is one of the fastest and most cost-effective ways to use a whole house approach to reduce energy waste and make the most of your money for your utilities. A good insulating system includes a combination of products and construction techniques that protect a home from outside hot or cold temperatures, protect it against air leaks, and control moisture levels. You can increase the comfort of your home while reducing your heating and cooling needs by investing in proper insulation.
Improved comfort
Better energy efficiency
Healthier environment
Lifetime of savings
Lower energy bills
Benefits of Spray Foam
Spray foam insulation fits in any size, shape, or space, effectively stopping all air leaks. Its closed cell structure also provides excellent barriers against outdoor noise pollution. It can be sprayed in a variety of places such as tanks, vessels, and commercial areas to create more energy-efficient environments and industrial buildings. It is also the industries leading insulation for residential installation for its air tight seal and noise reduction properties.
Stops air infiltration- Minimizes air flow and better humidity control
Moisture Resistant- Stops moisture driven elements
Adhesion- Adheres to the surface and does not need fasteners to hold in place, will not sag
Fills Cracks- Insulates hard to reach areas and provides a seamless layer of insulation
Request a Free Quote Today!
Allow one of our skilled insulation technicians to come to your location to give you a free quote. We offer our honest and trained opinions on which insulation we believe to be the best for your home and your families needs. We are top rated in Anne Arundel County because we strive to give each customer what their home and business deserves- comfortability at affordable rates. 100% Satisfaction Guaranteed. Contact us to get started and customize an insulation package thats right for you today!
Top Rated Insulation Contractors Anne Arundel County
Our family owned and operated company has been growing since 1981. With years of experience under our belts, we have learned to provide only the top of the line materials, installed by our professionally trained and certified technicians. It is our goal here at Alexandria Gene Insulation LLC, to transform your home or business into a more energy-efficient, and comfortable space for you. We have been serving our neighbors in Anne Arundel County for years, why not join them in choosing your local and trustworthy Insulation Contractors today. Contact our certified technicians for a free estimate.
(571) 431-1414
Alexandria Gene Insulation LLC
Average rating:
3 reviews
Nov 28, 2018
We are very impressed with the service we received. The installers were friendly and very knowledgable! I highly recommend this company!
Nov 28, 2018
Best spray foam installers around! High quality product and 5 star service!
Nov 28, 2018
Fast, Reliable & Efficient. I highly recommend alexandria gene insulation llc