Spray Foam Insulation Fort Belvoir Virginia
Free Estimates
Licensed & Insured
Professional Installers
100% Satisfaction Guaranteed
Whether you are looking to solve problem areas and reduce energy bills in your existing home or if you are in the process of building a new home, Alexandria Gene Insulation LLC is here to help add comfort and energy efficiency to your space today. Nothing beats our closed cell spray foam insulation. Not only will it provide a great R-Value, but it will stop air leakage and provide a vapor barrier. Don't let your high energy bills continue to break your bank- start saving money today with our affordable insulation options. Please call or email for a quick and free estimate.
 Call Us Today!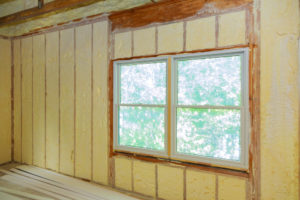 (571) 431-1414
Spray Foam Experts Fort Hunt Virginia
Alexandria Gene Insulation LLC is a family-owned and operated company that has been in business since 1981. We offer quick and prompt services at affordable prices, and guarantee 100% customer satisfaction. Our team of professional installers will help you make informed decisions on the type of insulation that meets your budget requirements and your families needs. We are Fort Hunt Virginia's top rated insulation contractors. Join your neighbors, and allow us to help create a more comfortable environment for your family today.
Residential Upgrades Mt. Vernon VA
Have you been noticing your energy bills rising? Possibly a cold draft in your home? We can help, here in Mount Vernon Virginia. Our professional installers highly recommend choosing spray foam insulation to prevent large amounts of heat loss. It will fill voids and cracks in the walls, attic, crawl space, rim joist, and basement, even filling irregular shapes and gaps. Contact your local experts to come to your home, and find where the cold draft is coming from and where your warm air is escaping to.
Our Services
For our customers, we provide only the best selection of materials in the industry. Our high quality insulation solutions utilize the most advanced techniques and the broadest selection of materials available. We can give your home or business a customized insulation upgrade that ensures the best performance and value. Our 5 star rated services include:
Spray Foam
Blown Fiberglass
Loose Fill & Blown In Cellulose
Fiberglass Batts
Rock Wool Sound Proofing
Foam Board Sealing
Service Areas:
Fort Belvoir
Fort Hunt
Mt Vernon
Why Seal Your Home With Foam
Lowers Utility Bills
First of all, spray foam is extremely energy efficient. It also extends the life of your heating and cooling system. This type of insulation will end up paying you back over the years. Our spray foam is effective and will deliver results immediately. The best part about foam, is once it is installed, it will not change shape, sag, or need to be replaced! Say goodbye to sky-high utility bills and start saving money today.
Improves Air Quality
Do you struggle with allergies or asthma? Switching to foam insulation could change your life. Sealing out external allergen sources allows your HVAC filtering to do it's job and improving your air quality.
Mold Resistant
Spray Foam is not only water resistant, but it is composed of an inert polymer that provides no source of food for mold or bacteria. Homes that are insulated using closed cell insulation are better protected against mold and mildew.
Add Instant Comfort To Your Home
Your room or office building will stay cooler in the summer and warmer in the winter, making it much easier to regulate indoor temperature. Spray foam insulation also aids with soundproofing and noise reduction.
Choose Virginia's Best Insulators Today!
Choose Alexandria Gene Insulation LLC today, we offer years of experience, and a reputation for providing practical, effective solutions at affordable prices. When you make us your insulation contractor of choice, you'll not only get quality workmanship that delivers results, but the peace of mind that comes with knowing you're working with the area's best. Call us for your free estimate!
Start Saving Money and Living More Comfortably Today!
(571) 431-1414
Alexandria Gene Insulation LLC
Average rating:
3 reviews
Nov 29, 2018
Best Spray Foam installers in Virginia! They are fast and highly skilled! 5 stars!
Nov 29, 2018
I am very impressed with the results from the insulation they installed in my attic. We are 100% satisfied. I recommend this company!
Nov 29, 2018
They showed up on time, they tracked down exactly where the cool air was entering, fixed the problem with some spray foam insulation, and cleaned up after themselves!! Great service!