Spray Foam Insulation Prince George's County
Free Estimates
Reliable & Trustworthy
Established in 1981
100% Satisfaction Guaranteed
Adding insulation can increase the energy efficiency and comfort of your home. Here at Alexandria Gene Insulation LLC, we are the insulation experts. Utilizing cutting-edge science and the highest standards we can make your home or business more comfortable and energy efficient, without breaking the bank. When you join your neighbors in Prince George's County and choose us you will receive the best customer service in the business. We are licensed, bonded and insured for your protection and your satisfaction is 100% guaranteed.
Call For a Free Estimate!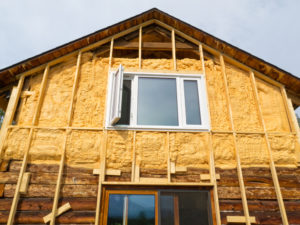 (571) 431-1414
Our Services
We are the experts in a wide range of products and installation systems and we remain top rated in Prince George's County. With over 30 years of experience, we provide our customers with the highest quality materials in the industry at affordable prices. Our specialties include:
Spray Foam
Blown Fiberglass
Loose Fill & Blown in Clelulose
Fiberglass Batts
Rock Wool Sound Proofing
Foam Board Sealing
We are skilled in installing, repairing and replacing spray foam, blown in, and cellulose insulation. We can use any of these techniques to help you insulate any room in your home or business location. We can't wait for you to feel the difference that your newly installed insulation will create. If you are in need of assistance in choosing the best insulation for your home or work space, contact our expert specialists today.
Service Areas Prince George County
Accokeek
Beltsville
Bowie
Brentwood
Capitol Heights
Clinton
College Park
District Heights
Fort Washington
Glenn Dale
Greenbelt
Hyattsville
Lanham
Laurel
Mount Rainier
Oxon HIll
Riverdale
Suitland
Temple Hills
Upper Marlboro
Why You Should Upgrade Your Insulation Bowie Maryland
Proper Insulation helps reduce air from getting into or escaping from your home or business.  While installing batt insulation like fiberglass and blown in cellulose seem like easy solutions, they can still allow air to escape and you still need a barrier system to seal any crevices. By choosing spray foam insulation it will give you an airtight barrier system, which seals all crevices and gaps that could allow air to escape. This means drastically less heat transfer, which can save you considerably on your heating and cooling bills. In addition, spray foam insulation is very eco-friendly and nontoxic to the environment and your household. If you are looking to improve your home's energy efficiency, we are happy to help!
Quickly Lower Utility Costs in Upper Marlboro MD
With energy bills constantly rising there is no doubt every homeowner and business owner are looking for ways to cut costs and start saving money. One of the quickest energy-payback projects you can do is to upgrade and install high quality insulation. This will result in lower heating and cooling bills and increased comfort. Don't allow just anyone to install insulation in your home, let the professionals help you. Here at Alexandria Gene Insulation LLC, we have over 30 years of working in the industry and the expertise to assist you in any project. Our team has the knowledge, experience, and resources that very few companies can match, call us today for your free consultation.
Call The Professionals Today!
Our main goal here at Alexandria Gene Insulation LLC, is to transform your home or business into a more energy-efficient and comfortable space for you and your family. We have a team of highly qualified professional installers who understand the importance of quality, budgets, schedules and overall customer satisfaction. We are more than insulation installers, we're your neighbors. Whether you're remodeling one home or building another, our detail oriented installers are extensively skilled, licensed and fully insured. With years of experience, our employees will work with you hand in hand to provide you peace of mind and clarity for your insulation project. 100% customer satisfaction guaranteed.
Call Us Today For a Free Estimate!
(571) 431-1414
Alexandria Gene Insulation LLC
Average rating:
3 reviews
Nov 29, 2018
Great Service! Fast & Reliable!!
Nov 29, 2018
These guys are the best in the county!! They are fast & affordable!
Nov 29, 2018
This company offers the best prices in town and the service is excellent!