Spray Foam Insulation Southern MD
Free Estimates
Licensed & Insured
Honest & Hardworking Employees
100% Satisfaction Guaranteed
Alexandria Gene Insulation LLC is your premier choice for residential and commercial insulation in Southern Maryland. We offer a variety of insulation products and services, using only the highest-grade materials installed by our team of expert and licensed professionals. Our quality insulation will improve the energy efficiency of your home or business, increase the level of comfort and save you money on your heating and cooling bills. Whether your looking to have new insulation installed, old insulation updated, or have questions about our #1 best selling insulation, give us a call today!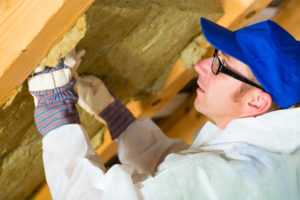 (571) 431-1414
Our Services:
Our insulation solutions utilize the most advanced techniques and the broadest selection of high quality materials available. We can give your home or business a customized insulation upgrade that ensures the best performance and value.
Spray Foam
Blown Fiberglass
Loose Fill & Blown In Cellulose
Fiberglass Batts
Rock Wool Sound Proofing
Foam Board Sealing
We are determined to always provide our customers with the best insulation options available by using the top rated materials in the industry. With our high quality insulation, forget constantly having to tamper with the thermostat to find the perfect temperature, your home will provide it for you with energy saving efficiency and ultimate comfort.
#1 Rated Insulation in Southern Maryland
Alexandria Gene Insulation LLC
Average rating:
3 reviews
Nov 28, 2018
Thank you alexandria gene llc insulation! Your expert advice helped us so much! We installed spray foam insulation in our attic, and have noticed huge savings on our utility bills. Will be using this company again!
Nov 28, 2018
This company is professional, reliable and honest! We always know we can count on them for our insulation needs.
Nov 28, 2018
We are so happy we found these guys. They delivered high quality materials and professional service! Will always be using them from now on.